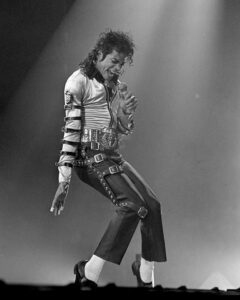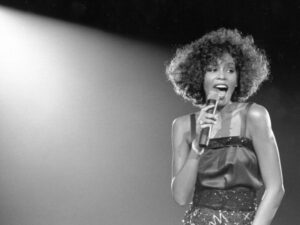 It's rare when we, the general public, can look to the Hollywood stars and learn meaningful lessons. However, the premature deaths of Michael Jackson and Whitney Houston are two prime examples of effective estate planning versus doing the bare minimum.
Privacy
It's safe to say that Michael Jackson's life was unconventional and bizarre at times.  However, when it came to estate planning, he checked his show-biz antics at the door.  What do we know from Michael's estate plan?  Well, we know very little because his estate plan was done correctly.   Estate planning is a process that is private to each individual.  Even when people do not accumulate $500 million during their lifetimes, it's safe to say we do not want our assets and debts publicly flaunted for all to view.  Therefore, we do not know how much Michael's estate is worth, when the children will receive their inheritance (if any) and who his creditors are and how much each one is owed.
Whitney Houston also engaged in estate planning prior to her death.  For that she gets a pat on the back.  However, Whitney did not employ the same safe guards as Michael, which were probably needed for her situation.  For instance, a simple internet search will produce Whitney Houston's entire Last Will and Testament.  What do we know about Whitney's estate?  Everything!  Therefore, unfortunately we know that at Whitney's passing, the only estate plan she had in place was a Will that she signed back in 1993.  Additionally we know that in her Will, she left her entire estate to her daughter, Bobbi-Kristina.  We also know exactly how much Whitney's daughter will inherit and when.  It's not a stretch to imagine that scam artists will undoubtedly keep close tabs on Bobbi-Kristina and try to find "helpful" ways for her spend her new found fortune.
Distribution of Assets
Estate plans are all different and completely unique to each individual.  However, one aspect that is included in every estate plan is how assets will be distributed after a person's passing.  Because Whitney Houston distributed her assets pursuant to a Last Will and Testament instead of other means (for example a revocable living trust) we know that Bobbi-Kristina will receive:
10% of her mother's estate when she turns 21 years old;
1/6th of the remaining estate when she turns 25 years old; and
100% of the remaining assets when she turns 30.
Can you imagine making your child a millionaire at the age of 21?
On the other hand, because it appears that Michael Jackson estate plan was drafted correctly, it is possible we will never know how much his beneficiaries will receive or when those distributions are set to take place.
Guardian for Minor Children
The last thing parents want is a messy court battle to decide who will raise their children in the event of the parents' untimely passing.  One thing that might actually be worse than spending countless hours engaged in a court battle or thousands of dollars in attorneys' fees is for children to end up in the care of a person their parents would have never chosen, had they sat down and created an estate plan.  Parents should think about their values, philosophies, general parenting style and loved ones who are in a similar stage of life when choosing caregivers for their minor children.
As we saw with Michael Jackson, he passed away when all three of his children were still minors.  Since he set it out very clearly in writing, his children's caretaker is his mother, and in the event anything happens to Mrs. Jackson, Diana Ross will serve as the backup caretaker for his children.
Not everyone is lucky enough to have Diana Ross as a caretaker; however, there are many better options for choosing a caretaker than an allegedly abusive-drug-addicted-ex-husband as Whitney Houston did for her daughter.  In Whitney's defense, I'm sure she selected Bobby Brown as her daughter's caretaker long before they were in the media's eye for their dysfunctional marriage.  Luckily, Bobbi-Kristen was over the age of majority when her mother untimely passed away.
Update!
Finally, one area both music moguls failed with their estate plans is to frequently update their documents to reflect their ever-changing life circumstances.
Whitney Houston created her estate plan back in 1993 and amended her will once in 2000.  It is reported that she may have amended her will a second time in 2004 but for now, we are only sure of one amendment.  One huge mistake Whitney made by not annually reviewing her Will is that her ex-husband, Bobby Brown, will inherit a portion of the estate if their daughter 1. dies without leaving a surviving child, and 2. dies before she receives her full inheritance.  I can't imagine anyone who wants their ex-spouse to inherit a portion of their hard earned estate.
Michael Jackson created his estate plan in 2002 and it appears there have not been any amendments since its creation.  It's safe to assume that between the time he signed his documents in 2002 and his death in 2009, there were probably many changes not only in his personal and professional life but also in the law.  Reviewing your estate plan annually will allow your lawyer to adapt your plan to best take advantage of the change in laws and reflect your current family situations.
There are many creative techniques that can be employed when creating an estate plan.  This process can be as simple or sophisticated as you desire.  The most important things are that you have one in place that is effective for your family situation and that you review it annually.
The above is general information ONLY and is not legal advice, does not form an attorney-client relationship, and should NOT be relied upon to take or refrain from taking any action. We are not your attorneys unless you have retained Corthell and King, P.C.  In the event you have inquires, you should seek the advice of competent counsel before taking any action.